Designer Takashi Sakihara created this sleek, modern wood clock that is included in the U+ Collection for Umbra Store. Thin vertical recesses drawn in a curved veneer give the matchstick cluster appearance and, instead of usual numbers to indicate the hours, the clock uses pairs of metal indicators.
The Matchstick wall clock's minimalist design highlights the harmony of symmetric architectural lines and the beauty of natural white birch. It will definitely smarten your living room so don't be too upset if your guests will be checking time too often.
Matchstick Wall Clock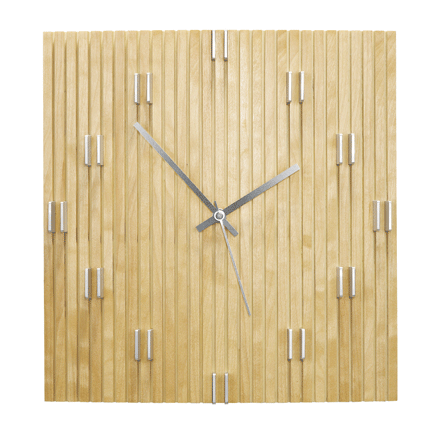 Dimensions: 13.5" x 14.25" x 1" (34 x 36 x 3 cm)
Price: €137.50, available at
Umbra
.