I must brag about my chess sets collection, I must have dozens of them at home but this wobble chess set, designed by Adin Mumma is by far the funniest chess set I have ever seen. Wheeee! Now I wouldn't mind being kicked ass at chess, as it always happens, as I would be too busy watching those cute pieces wobbling away. The maple-and-walnut board features concave spaces in which the curved, nickel-bottomed pieces can freely quiver, thus creating a lively interaction between board and pieces.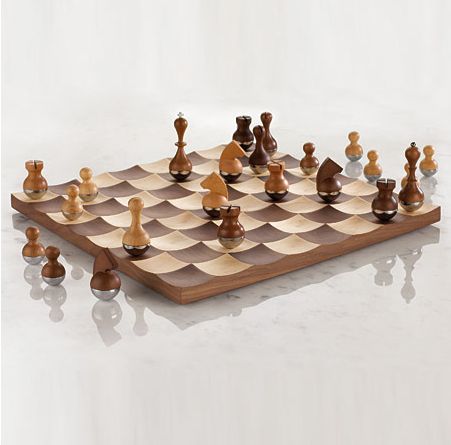 Umbra wobble chess set
Table size: 15 x 15" (38 x 38cm). Wobble Chess Set, €275.00, available at Umbra store.