Glow in the dark deckchair
This is a project developed by a young Argentinean designer named Ignacio Pilotto. It may look as the usual deckchair but it's sure not ordinary. The fabric covering glows in the dark thanks to dozen of luminous inserts. A chair that glows in the dark it's more than useful for a cruise ship and not only. In the case of blackout there will be no problem to find a comfortable seat while waiting for the light...or, if you live in a porch house this chair would make a lovely summer night setting. Just dreaming on...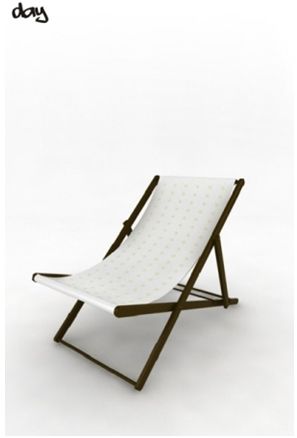 Ignacio Pilotto Deckchair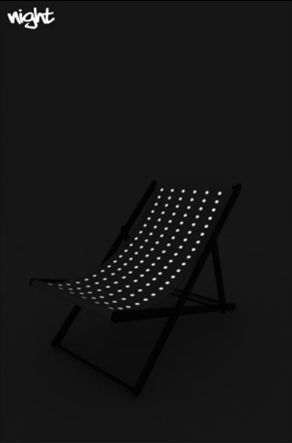 Glow in the dark chair
Source: coroflot.