Hand Forged Metal Wall Clock
This bizarre looking wall clock is unique in style and design, and will look great on your bedroom wall. The hand forged metal is sculpted into a swirl of style and elegance. Finished in a tarnished brown with antiqued gold highlights and aged black details.
Hand forged metal wall clock has a quartz movement but is battery operated. As you can guess batteries are not included. Measurements: 35" high. 36" wide. 3" deep.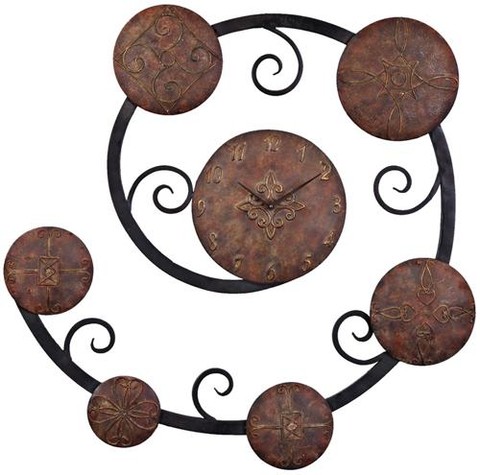 Hand Forged Metal Wall Clock